May 10, 2020
Bush Blitz is Australia's largest species discovery program—it takes expert taxonomists on expeditions to remote locations to record plants and animals. Now anyone can join the Bush Blitz team on a virtual expedition, from anywhere in Australia!
With expeditions on hold due to COVID-19, the Bush Blitz team has organised a virtual expedition to continue adding to our knowledge of Australian biodiversity while keeping everyone busy at home.
While we can't promise you'll find a new species, you will discover some amazing plants and animals living in your own backyard, learn to identify them with the help of Bush Blitz scientists and contribute valuable data to the Atlas of Living Australia.
As of 6 May 2020,  the project has 64 virtual expedition members, they have made 21,073 observations and 3669 species have been identified.
Join the virtual citizen science Bush Blitz! Follow the links below to find out how:
Backyard Species Discovery introductory video
Fact sheet – Introduction to Backyard Species Discovery
Fact sheet – Make your observations count
Video – Frogs: Dr Jodi Rowley gives us tips on finding frogs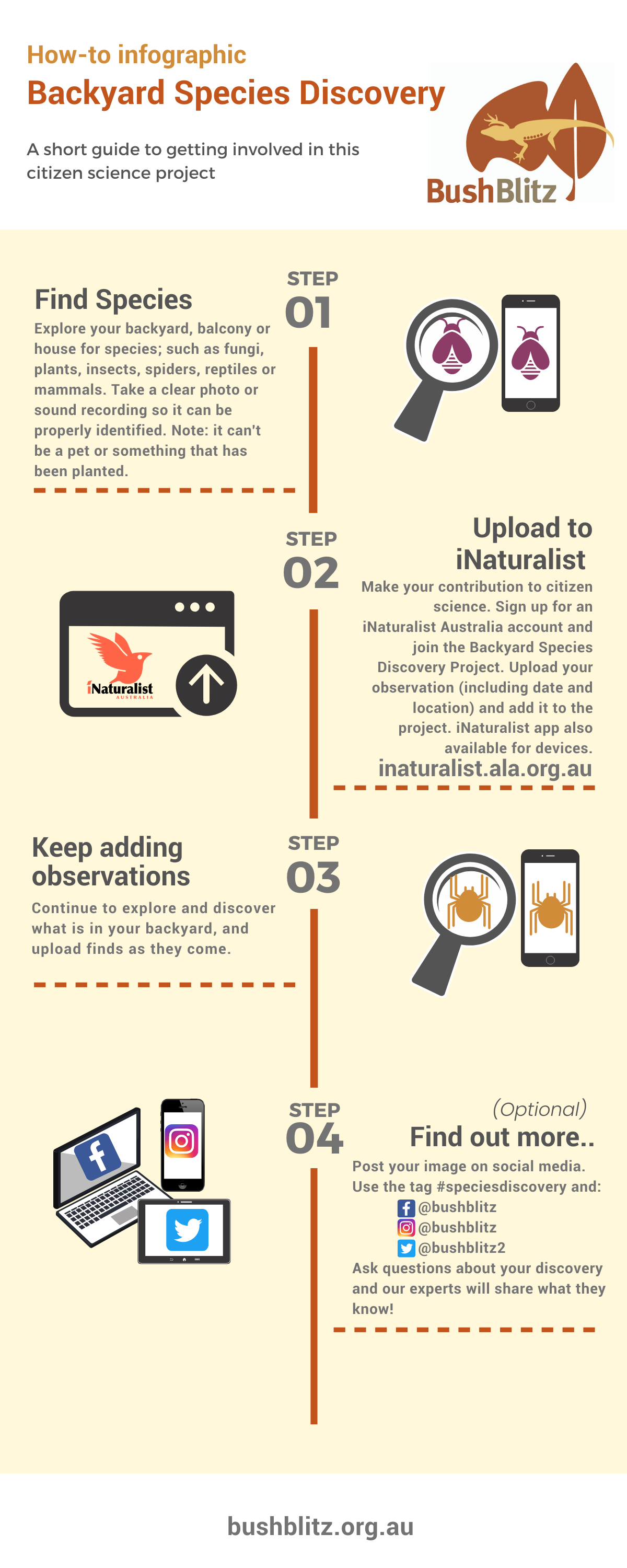 Recent Articles
National Science Week grants are now available. Click here to find out how to apply.
Join us for a behind-the-scenes tour of Micro-X's production facility, where we develop and produce next generation X-ray imaging equipment incorporating innovative design and carbon nanotube technology.